Montreal City Council Calls For Canadian Women on Money

In August 2015, Montreal city councillor Marvin Rotrand introduced a motion calling on the Bank of Canada and the Royal Canadian Mint to feature Canadian women on Canadian bank notes and coins. The motion was passed with a vote of 53-1, increasing pressure on these financial institutions to celebrate both Canadian women as well as men, and supporting the Canadian Women on Bank Notes Campaign started by Merna Forster.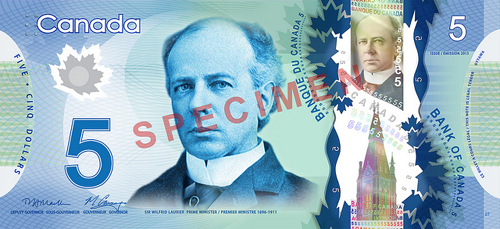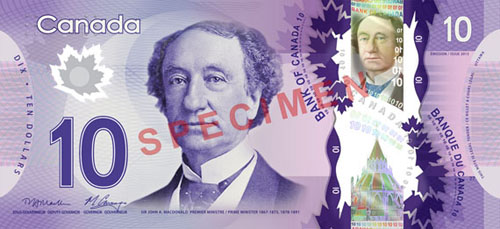 Resolution CM-15-1029

(Approved 17 August 2015 with one amendment incorporated below) – (rough translation by M. Forster)

Motion highlighting the poor representation of female persons on Canadian currency and bills and inviting the Royal Canadian Mint and the Bank of Canada to correct the situation.



Given that the symbols of Canada must reflect to the entire world the values which are dear to its citizens;

Given that the equality of men and women is a fundamental Canadian value recognized in the Canadian Charter of Rights and Freedoms and the Quebec Charter of Rights and Freedoms;

Given that women have contributed to all spheres of Canadian life, notably the building and enrichment of the economic, political, political, social and cultural foundations of the country;

Given that, despite these important contributions, the female personalities are practically absent on money and Canadian bills, with the exception of Queen Elizabeth II;

Given that with the exception of the image of Queen Elizabeth II that one finds on five cent, ten cent, twenty-five cent, one dollar, two dollar coins and on the twenty-dollar bills, no female historical figures appear on coins or bank notes;

Given that in 2004, the Bank of Canada circulated a bank fifty-dollar bank note, honouring the contributions of Thérèse Casgrain, first female leader of a political party in Canada who worked for the advancement of women, and the group The Famous Five (Nelly McClung, Emily Murphy, Irene Parlby, Louise McKinney and Henrietta Edwards), five Canadian women who gained recognition for the term "person" to be used in constitutional texts designating both women and men;

Given that this fifty-dollar bill was removed from circulation and replaced with a bank note representing former Prime Minister W.L. Mackenzie King;

Given that other female persons do not appear on Canadian money except for the issuing of special pieces, notably, the two-hundred dollar bill in 1994 and a twenty-five cent piece in 2008 representing Anne of Green Gables, the twenty-five cent issued in 2014 in honour of Laura Secord and finally the limited edition five-dollar coin with an image of Alice Monroe who received the 2013 Nobel Prize in Literature;

It is proposed by Marvin Rotrand, supported by Manon Barbe, Claude Dauphin, Manon Gauthier, Andrée Hènault, Steve Shanahan, that city council:

1. Recognize the poor representation of female persons on Canadian coins and bank notes;

2. Invite the Royal Canadian Mint and the Bank of Canada to correct the situation and ensure that Canadian coins and bank notes proudly reflect the important and precious contributions of women in our society.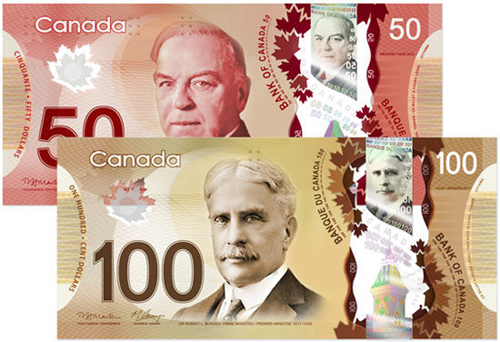 In July 2013, historian and author Merna Forster began a petition calling on the Bank of Canada and the Minister of Finance (who approves bank note designs) to celebrate female Canadian historical figures on Canadian bank notes.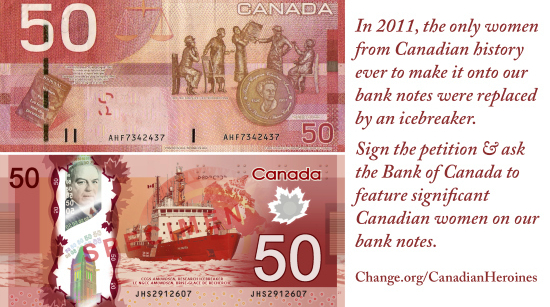 You can read & sign the petition at change.org.

Canadian Women on Bank Notes Campaign