Celebrate


.Stamps
.Statues
.Currency
.Historic Sites
.Women's
History Month
.Scholarships


Canadian Women on Bank Notes Campaign
When the Bank of Canada began releasing polymer bills in 2011, the only women from Canadian history to have appeared on Canadian bank notes were replaced by an icebreaker. Images of the Alberta women know as the Famous 5, as well as the renowned activist Thérèse Casgrain, had previously appeared on the back of the $50 bill.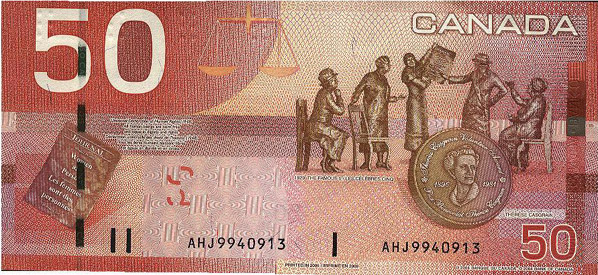 In July 2013, historian and author Merna Forster began a petition calling on the Bank of Canada and the Minister of Finance (who approves bank note designs) to celebrate female Canadian historical figures on Canadian bank notes.

Proposed note honouring Demasduit, one of the last Beothuks.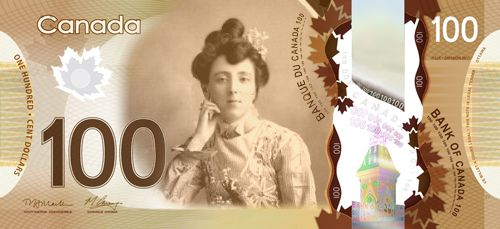 Proposed note featuring Lucy Maud Montgomery, author of Anne of Green Gables series.