News Archives 2016

Viola Desmond Selected as New Face of $10 Bill
December 8, 2016

Viola Desmond was chosen as the first Canadian women to appear on the face of a regularly circulating Bank of Canada note – a new $10 bank note to be issued in 2018. Desmond, a successful Black business woman in Nova Scotia, became a civil-rights icon after challenging racial segregation. The selection of Desmond was announced by Bank of Canada Governor Stephen S. Poloz, Finance Minister Bill Morneau and Minister of Status of Women Patty Hajdu at a ceremony held at the Canadian Museum of History in Gatineau, Quebec.

The move to celebrate a notable Canadian woman on the currency followed a successful national campaign led by historian Merna Forster and supported by more than 73,000 people who signed her petition at change.org/CanadianHeroines.

More about Viola Desmond:
Watch the Heritage Minute re Viola Desmond
Read about Viola Desmond in 100 More Canadian Heroines: Famous and Forgotten Faces, by historian Merna Forster. Biography available at not charge on Google Books; pages 121-123.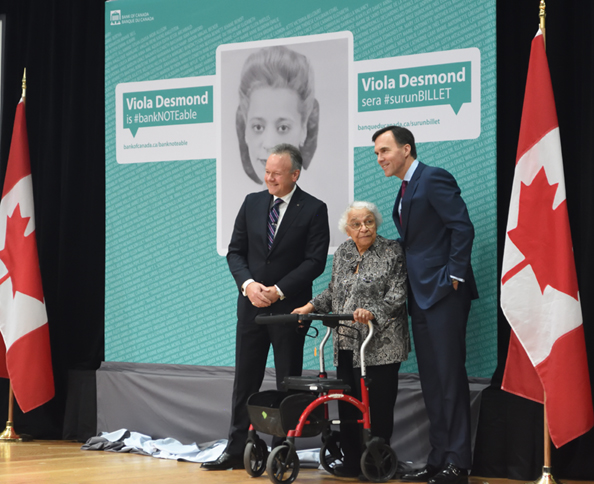 L to R: Bank of Canada Governor Stephen S. Poloz, Wanda Robson (sister of Viola Desmond), and Finance Minister Bill Morneau. (Photo by Merna Forster).

Ferry Named for Canadian Heroine
November 12, 2016

A ferry in Digby County Nova Scotia was named to honour a notable woman called Margaret Davis. She and her husband settled in the area after the American Revolution, and had a family of nine children. After she was widowed and the claim to her land was disputed, the fesity pioneer made a 300-kilometre trek to Halifax to fight for her property. She won.

In a ceremony attended by Premier Stephen McNeil and some of the descendants of Margaret Davis, the ferry was christened in her honour: Margaret's Justice.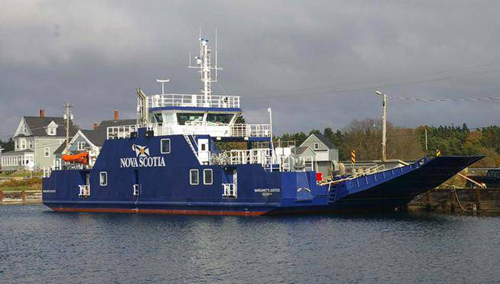 Another Award for Alanis Obomsawin
November 10, 2016

Alanis Obomsawin, acclaimed documentary film maker, has won another award: the 2016 Prix Albert-Tessier. Obomsawin, a member of the Abenaki Nation, has produced about fifty films during her long career. Her latest documentary is We Can't Make the Same Mistake Twice, which was shown at the Toronto International Film Festival in 2016.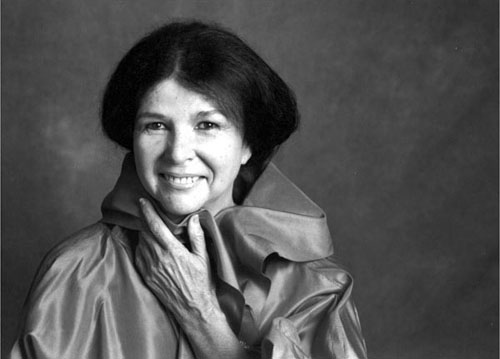 Alanis Obomsawin (National Film Board).

New Film on Maud Lewis
October 21, 2016

Sony Pictures Classics has picked up the rights to distribute a new film about Maud Lewis, a renowned Nova Scotia folk artist. The film Maudie tells the story of this interesting woman who was born in 1903 with deformed fingers and hunched shoulders. Despite living in poverty with her husband in a shack that lacked running water and electricity, she earned money by doing brightly-coloured oil paintings on anything she could find.

The stars of the film, an Irish-Canadian production, are Sally Hawkins and Ethan Hawke. The film has received great reviews on the film festival circuit, including a screening at the Toronto International Film Festival.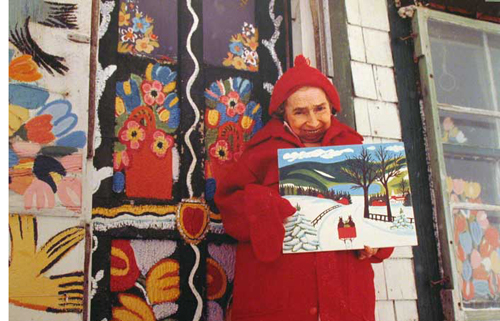 Maud Lewis with some of her paintings.

Historian Wins 2016 Pierre Berton Award
October 20, 2016

Author and historian Merna Forster, who led the successful national campaign calling for Canadian women on bank notes, has won the 2016 Pierre Berton Award for popularizing Canadian history. This Governor General's History Award for Popular Media will be presented to her by Governor General David Johnston at Rideau Hall on November 28, 2016.

Merna Forster has worked for many years to encourage greater awareness of women in Canadian history, through her public presentations and media commentary, writing, and creation of the heroines.ca website. She is the author of the popular books 100 Canadian Heroines and 100 More Canadians Heroines, and also helped raise funds for a statue of artist Emily Carr in Victoria.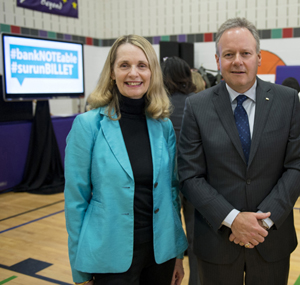 Merna Forster and Bank of Canada governor Stephen Poloz.
(Justin Tang photo)

Death of Canadian Physicist
July 22, 2016

Dr. Ursula Franklin, an ccomplished Canadian scientist, died in Toronto at the age of 94. A pioneer in her field, Franklin was a metallurgist, research physicist, feminist, peace activist, and educator. Her discovery of radioactive substances in the baby teeth of Canadian children led to the end of atmospheric nuclear testing during the Cold War.

More in the CBC article Ursula Franklin, renowed Canadian scientist, dead at 94.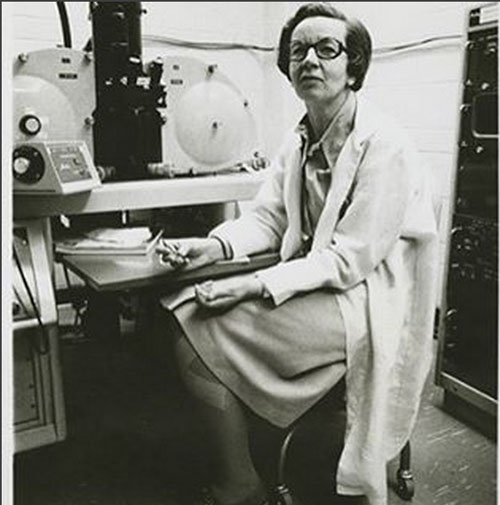 Dr. Ursula Franklin (University of Toronto).

List of 12 for Canadian Women on Bank Notes
April 29, 2016

The Bank of Canada released a list of 12 Canadian women being considered for the new bank notes in the series that will be launched in 2018. During a recent public consulation process, more than 26,000 people submitted nominations. A total of 460 Canadian women met the selection criteria. A national advisory council created by the Bank of Canada then reviewed the list of nominees.

The "Long List" includes Pitseolak Ashoona, Emily Carr, Thérèse Casgrain, Viola Desmond, Lotta Hitschmanova, E. Pauline Johnson, Elizabeth MacGill, Nellie McClung, Lucy Maud Montgomery, Fanny (Bobbie) Rosenfeld, Gabrielle Roy, and Idola Saint-Jean.

The Bank of Canada will now proceed with a a public opinion survey regarding the dozen nominees. One iconic Canadian woman will be selected to appear on the face of a new note in 2018. More information on the selection process is available on the Bank of Canada website.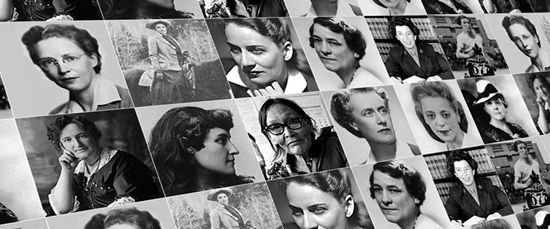 Bank of Canada image

Victory for Canadian Women on Bank Notes Campaign
March 8, 2016
On International Women's Day, Prime Minister Justin Trudeau and Finance Minister Bill Morneau announced that an iconic Canadian woman will be featured on the a new bank note in 2018. The bill will be the first in the next series issued by the Bank of Canada.
Merna Forster led the national campaign which persuaded decision makers to take action on this important symbolic issue. In July 2013, she launched a petition at change.org calling for Canadian women on bank notes. A total of 73,185 people signed the petition during the long campaign. Men and women across the country signed, including authors Margaret Atwood and Charlotte Gray, activist Judy Rebick, actresses Kim Cattrall and Cynthia Dale, poet Lorna Crozier, and journalists Catherine Clarke and Shelagh Rogers. Forster wrote hundreds of letters, emails and tweets to MPs, Bank of Canada officials, notable Canadians, activists, historians, educators and journalists. An interactive tool to create bills featuring contenders for bank notes received hundreds of submissions. The successful campaign attracted extensive media attention since Forster launched it in 2013, but success was a long-time coming.
While the Bank of Canada has committed to celebrating one iconic Canadian woman on the next series, Australia and Sweden have gender parity on their bills. Many countries around the world have long celebrated one or two heroines on their notes, including Turkey, Venezuela, Columbia, Serbia,Peru, Mexico, and Japan. These countries honour women who were freedom fighters, poets and journalists, musicians, social workers, business women, etc.
The Bank of Canada launched a public consultation process for selection of the Canadian who will appear on a bill. Proposals can be submitted until April 15, 2016 at the Bank of Canada website.


More:

Victorian launches drive to see women on Canada's bills, July 2013

Canadian woman will be on next series of bank notes, Trudeau announces

2018 bank note to feature a woman, to delight of advocate

It's not about the money, it's about the misogyny: Porter

Minister of Finance responds to petitioners

Merna Forster congratulates and thanks petitioners



Heritage Minute for Viola Desmond
February 1, 2016

As Canada celebrates Black History Month, Historica Canada released a new Heritage Minute about civil rights icon Viola Desmond. A policeman dragged the Halifax businesswoman out of a theatre in 1946, after she refused to move to a section reserved for non-whites. Desmond's courageous defiance of racial discrimination inspired others. Watch Viola Desmond in the Heritage Minutes Collection.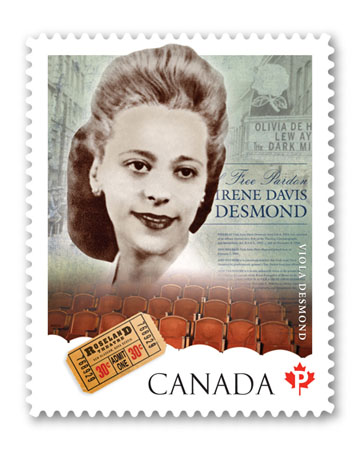 Canada Post stamp honouring Viola Desmond

Gender-Balance in Federal Cabinet
November 4, 2015

For the first time in Canadian history, the cabinet of the federal government of Canada included an equal number of women and men. Justin Trudeau, leader of the Liberal Party of Canada, became Prime Minister of Canada, and his new cabinet included 15 women and 15 men.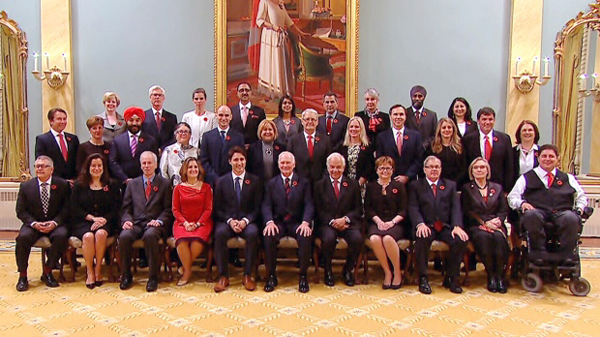 Woman on the Waterfront: Halifax
Nov. 3, 2015

The Halifax Women's History Society (HWHS) has launched a national campaign for the first monument to women in Halifax.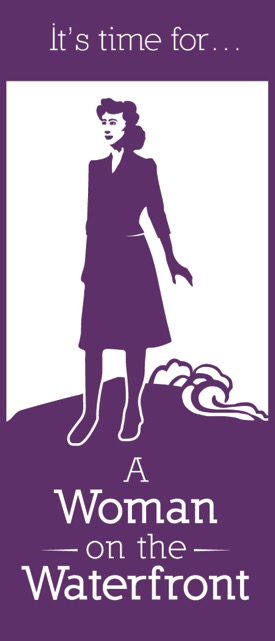 The HWHS is honoring the work of women volunteers during the Second World War by launching a project to erect a monument on the Halifax waterfront.

"There are no monuments to actual women in history in Halifax and very few in Canada," says HWHS Chair Janet Guildford. "We want to begin to correct this imbalance in public art by honoring the astounding amount of volunteer work done by women during the Second World War.

"There are more than 100 statutes, cairns and plaques in Halifax. Fewer than a dozen are of women, and most of them are from mythology," says Guildford. "We are launching a campaign to change this with our Woman on the Waterfront (WOW) project."

Using the tagline, "It's Time for a Woman on the Waterfront," the project's goal is to place the monument, The Volunteers/Les Bénévoles, near the busy walkway on the Halifax waterfront. It has already secured a location from the Port of Halifax and near the Halifax Seaport Farmers' Market.

The launch of the WOW campaign, on Oct. 29, marks a fund-raising effort. The Society has a lead gift of $100,000 from an anonymous donor and hopes to raise another $650,000. It aims to unveil the monument in 2017.

During the First and Second World Wars, women gave hours of volunteer service. They provided nursing care, respite and hospitality. They worked, often unpaid, for national organizations such as the Red Cross, the St. John Ambulance and the IODE. They organized canteens, cooked and served thousands of meals, made bandages and surgical dressings, knitted scarves and mittens, made quilts, arrange blood donor drives, collected salvage and raised money — all in support of the war effort.

For more information on the Society and its Woman on the Waterfront project, go to: http://halifaxwomenshistory.ca/

For more information:
Mary Somers
Communication Chair
HWHS and WOW Project
902 2092970M
marysomers2@eastlink.ca