News


.Upcoming
.Latest News
.Archives
News Archives 2012
Upcoming in 2012
October 3, 2012: Winnipeg

11:45 am – 1 pm
Special Women's History Month Event:
Women's Role as Mentors
Room 200, Manitoba Legislative Building
Winnipeg
Must register in advance by September 28, 2012. Contact 945-6281, toll-free: 1-800-263-0234, or via e-mail at msw@gov.mb.ca.
More


October 4, 2012: Various locations across Canada

Sisters in Spirit Vigils
NWAC Press Release:
"October 4th is a day when we honour the lives of missing and murdered Aboriginal women and girls and support families who have been tragically touched by the loss of a loved one to violence. Vigils take many forms: a rally, a candle-light vigil, a workshop, a moment of silence, a walk, or a gathering of people to share memories and a meal."
More


October 11, 2012: Around the world

First International Day of the Girl will be celebrated around the world.The theme of Women's History Month in Canada will be Strong Girls, Strong Canada: Leaders from the Start.
More




October 11, 2012: Vancouver

7:00 pm
A Women's History Month Special Event at Vancouver City Hall's Council Chambers
Women and Co-Operatives: a Vancouver Historical Perspective
More


October 11, 2012: Toronto

6:00 pm
A Women's History Month Special Event at Heliconian Hall
35 Hazelton Avenue (at Yorkville)
Author Pat Staton speaking about her new book Toronto Women: A Walk Through History
A book launch, talk and walking tour.
Event is free and includes refreshments.
More


October 16, 2012: Victoria

11:45 am
Women's History Month Celebration: Canadian Heroines
The Canadian Club of Victoria
Coast Harbourside Hotel
146 Kingston St.


Merna Forster

Author Merna Forster will be the luncheon speaker for this celebration of Women's History Month. Autographed copies of her books 100 Canadian Heroines and 100 More Canadian Heroines will be available for purchase. Tickets must be reserved in advance by contacting The Canadian Club of Victoria; tickets are $25 for members and $30 for non-members.
More


October 17, 2012: Hope, British Columbia

7:00 pm
Celebrating Canadian Heroines



Presention by author/historian Merna Forster
Hope Library, Recreation Centre
1005A 6th Avenue


October 17, 2012: Calgary, Alberta
Famous Five Foundation Event

Join us for connections, champagne and chocolate the evening of Wednesday October 17th at the chic Person 2 Person event.

Location: The Calgary Art Gallery 117 8th Ave SW




Annette Stanwick


A celebration event of the Persons Case of 1929 (when women achieved status as Persons in Canada), Person 2 Person is a chance to pay tribute to women past, present and future. Our special keynote speaker, Annette Stanwick, will speak about community and why we achieve more together than apart.

Program -
5:30 pm - 7:00 pm: Champagne, Hors D'oeuvres and Networking
7:00 pm - 7:45 pm: Welcome and Keynote Speaker
7:45 pm - 8:30 pm: Chocolate and Conversation

The Famous 5 Foundation continues to build on the success of connecting women who understand the need to build community. This event is a celebration to inspire and engage the generations of women through connecting and fostering these relationships. The keynote speaker, Annette Stanwick, encourages and empowers women to value their role as women as influential leaders and mentors

Here's the link to purchase tickets:
http://www.famous5.ca/person.php

We invite participants to recognize a legacy-building woman in their life by inviting her to attend and profiling her on the Famous 5 Facebook page: http://www.facebook.com/Famous5Foundation


October 20, 2012: Lunenburg, Nova Scotia

7:30 pm
A Women's History Month Special Event in Honour of Person's Day
Pearl Theatre
Second Story Women's Centre presents Let Them Howl
More





October 27, 2012: Duncan, British Columbia

The Cowichan Valley Museum is host to Zhindagee October 27th from 12:45 - 3pm. Author M.K. Manhas will do some readings, and there will be conversation around the stories of Asian Indian women who immigrated to Canada.


Conference re Canadian Women Artists
May 3-5, 2012
Concordia University, Montreal
IMAGINING HISTORY: The 2nd Canadian Women Artists History Initiative Conference

Announcement from Concordia University:


Is it time for a new history of women and art in Canada? If so, what might such a history, or set of histories, look like? With four decades of scholarship to draw on, women's art history is well established as a critical approach that has broadened the range of issues, objects and practitioners open to art historical consideration. In Canada, research into this expanded field has produced both narrative overviews and analytic case studies. What are the strengths of this scholarship, and what remains to be achieved? What challenges are raised by the task of integrating existing knowledge into a broader synthetic framework, and what solutions can we imagine? Which stories are still to be told? What gaps and omissions would frame such a history from its margins?


The Kemmel Road, Flanders
By Mary Riter Hamilton, 1920
(Library and Archives Canada, Acc.No. 1988-180-51)



We invite proposals for 20 minute papers that address any aspect of a new history of women and art in Canada. These may range from historically geared analyses of the artworks and artists that such a history could include, to methodologically oriented discussions of its theoretical, organizational or technological horizons. Proposals from academics, curators, librarians, archivists and artists are all welcome.

Please email a 150-word abstract and 2-page c.v. to cwahi@alcor.concordia.ca by 1 OCTOBER 2011. Graduate students should also forward a letter of support from their supervisors.

For more information:
Kristina Huneault
Dept. of Art History EV 3,779
Concordia University
1455 boul de Maisonneuve W
Montreal QC H3G 1M8
(514) 848-2424 ext 4697
Email: huneault@alcor.concordia.ca
Visit the website at http://cwahi.concordia.ca


Rosalee's Living Titanic & More! Tour - NB, ON & Chicago


Photo by Leigh Beauchaump Day. Costume by Lark, Ottawa. ©Maritime Museum of the Atlantic, Halifax.

Rosalee Peppard is on the road again! A unique singer and songwriter, Rosalee is a gifted "HERstorian storyteller." Based in Prospect Village, Nova Scotia, she created and performed the popular "LIVING TITANTIC - A Musical Memoir of Nova Scotia's Only Survivor: Hilda Mary Slayter Lacon." Rosalee's shows include everything from folk to pop and gospel.

"A hauntingly beautiful live performance." noted the Halifax Chronicle Herald. Rosalee's Peppard's shows have wowed audiences across the country.


Photo by Leigh Beauchaump Day. Costume by Lark, Ottawa. ©Maritime Museum of the Atlantic, Halifax.

Tour at a glance:

Oct 28: 7pm Brunton Auditorium, Mt Allison Univ. Sackville, NB (506)-536-4906
Nov. 2: 8pm Ottawa - house concert tsunamiinc@aol.com call (613) 791-3224
Nov 3: 7:00pm Ottawa - Bell's Corners United Church 613-820-8103 office@bcuc.org
Nov 4: 1:30pm Wolfe Island , ON - Wolfe Island UC
Nov 6 7pm Lyn, ON - Christ United Church
Nov 9: 7:30pm Chesterville, ON
Nov 10: 7:30pm Toronto, ON - Birchcliff Bluffs UC
tickets: (416) 668-1871/ titanicconcert2012@gmail.com
Nov 11: 2pm Dunnville, ON - Lifespan Community Centre (905)-774-1882 or Lacie.Williamson@hotmail.com
Nov 12: Hamilton, ON - Mohawk College
Nov 17: Chicago, IL - Folk Stage/The Midnight Special host: Rich Warren Listen: www.wfmt.com
Info at: www.midnightspecial.org/folkstage.htm

The tour in detail: www.rosalee.ca/Calendar.html.




Latest News in 2012

Christine Sinclair Wins Rosenfeld Award
December 27, 2012


It was no surpise to many sports fans when The Canadian Press named soccer star Christine Sinclair as the top female athlete in Canada for 2012, and recipient of the Bobbie Rosenfeld Award. A native of Burnaby, British Columbia, Christine Sinclair led her team to win a bronze medal at the summer Olympics in London. The win was Canada's first medal in a traditional team sport since 1936. The 29-year-old athlete in an incredible leader as well as an amazing athlete. Earlier in December she won the Lou Marsh Award, as Canada's top athlete for 2012.

"She's always been one of the best in the world, she's always been fantastic, and what's great about this year is that the world got to see her at the highest stage — Olympics," said goalkeeper Karina LeBlanc.

More from The Star.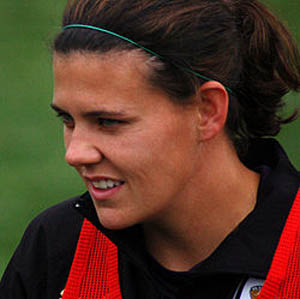 Dr. Victoria Chung Day
December 8, 2012


The city of Victoria, British Columbia, has declared December 8 to be Dr.Victoria Chung (also known as Cheung) Day. Born in Victoria in 1897, Victoria Cheung graduated as a medical doctor at the University of Toronto. Dr. Chung/Cheung served as a medical missionary in China, where she served until her death in 1966.

On December 8, Dr. Cheung's accomplishments were also recognized in southern China on the occassion of the 100th anniversary of the Jiangmen Central Hospital. The City of Victoria was represented by Councillor Charlayne Thornton-Joe, whose family came from the same area of China. She was able to participate thanks to the support of the hospital. The celebrations were also attended by Professor John Price, who teaches at the University of Victoria and plans to write a book about Dr. Cheung.

You can read a biography of Dr. Victoria Cheung (pages 102-105) in 100 More Canadian Heroines: Famous and Forgotten Faces by historian Merna Forster. Dr. Cheung's picture is on the cover of the book, at top left.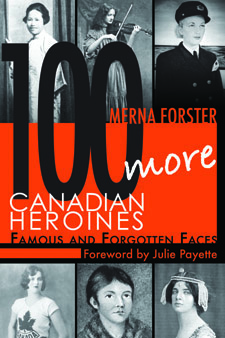 Grammy Nominations for Carly Rae Jepson
December 5, 2012


When the nominations for the 55th Annual Grammy Awards were announced in Nashville, Canadian performer Carly Rae Jepson discovered she'd been nominated for both Best Pop Vocal Performance and Song of the Year (Call Me Maybe). This hit song has already sold 9.1 million copies, and topped the charts in 37 countries. Carly Rae Jepson grew up in Mission, British Columbia, attending the Canadian College of Performing Arts in Victoria after graduating from high school. She's recently been touring with fellow-Canadian Justin Bieber, and launched her second album - Kiss.

More:
Carly Rae Jepson website

Mehta and Polley Films in Top 10
December 5, 2012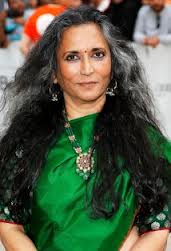 Deepa Mehta


The Toronto International Film Festival (TIFF) announced its top ten picks for Canadian films this week. The list includes Stories We Tell, a moving documentary directed by Canadian Sarah Polley. The film explores a very personal story, including the discovery of the secret of her own conception. The documentary was recently honoured by being selected to be shown at the Sundance Film Festival in Park City, Utah

The Oscar-nominated Canadian director Deepa Mehta made the highly acclaimed film Midnight's Children, adapted from a novel by Salman Rushdie. The film follows two children who were born as India gained independence from Britian. Born in India, Deepa Mehta began creating documentaries there before moving to Canada.

More:
Polley, Cronenberg, Mehta make TIFF's list of Canada's Top 10 films, Montreal Gazette, Dec. 5, 2012
Sarah Polley's Stories We Tell to screen at Sundance, CBC.ca, Nov. 29, 2012
Midnight's Children website

Shania Twain Rides Into Vegas
December 1, 2012


Shania Twain returned to the stage for the first time in eight years, riding a black stallion for her splashy new show at Caesars Palace in Las Vegas. The Canadian superstar, now 47, entertained a sold-out crowd in the first performance of her show Shania: Still the one. The popular country singer and songwriter has signed a deal for a two-year stint in Vegas.

More:
Shania Twain gets standing ovations in Las Vegas return, CBC.ca, Dec. 3, 2012.
Shania Twain brings hits and horses to Las Vegas, Ottawa Citizen, Dec. 3, 2012. Shania Twain website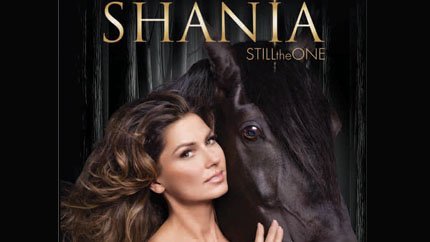 Shania Twain/Cesears Palace Photo

Persons Awards 2012
October 18, 2012

The Honourable Rona Ambrose, who serves as Minister for Status of Women as well as Minister of Public Works and Government Services, announced the 2012 recipients of the Governor General's Awards in Commemoration of the Persons Case. Governor General David Johnston presented the awards to the following recipients at Rideau Hall on Persons Day:


Caroline Andrew. An Ottawa resident who is a professor emeritus and Director of the Centre on Governance.

Saara Bhanji. A resident of Vancouver who advocates for improvements in the lives of girls and young women. Youth recipient.

Joanne Cave. A youth recipient who lives in Edmonton, she promotes equal rights for women and girls.

Corinne Gallant. This resident of Dieppe, New Brunswick as a professor emeritus at the University of Moncton. She is a key figure in the women's movement in Canada.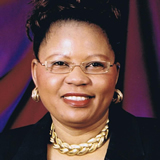 Régine Alende Tshombokongo

Régine Alende Tshombokongo. A resident of Montreal, this community advocate works to improve living conditions for female immigrants in the province of Quebec. Watch the ceremony at Rideau Hall.


Sainthood for Kateri
October 21, 2012

A native woman who lived in Kahnawake in the 17th century became a saint in Rome, during a canonization ceremony which was conducted by Pope Benedict XVI. Kateri Tekakwitha (1656-1680) is North America's first aboriginal saint. Known as the Lily of the Mohawks, she survived persecution for her religious beliefs and continues to inspire others. Kateri Tekakwith is included in the book 100 Canadian Heroines and many biographies.


Watch videos about Kateri and the ceremony on CBC News.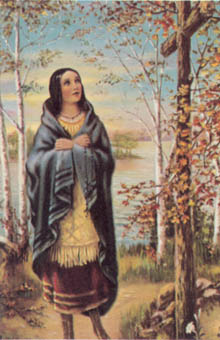 Order of BC for Campbell
September 6, 2012

Former Prime Minister Kim Campbell, Canada's first and only female PM, received the Order of British Columbia in a ceremony at Government House in Victoria. Lt. Gov. Steven Point presented awards to Kim Campbell and thirteen other notable leaders from the province.

Kim Campbell Biography on heroines.ca.

Teen Conquers Lake Ontario
August 19, 2012

Annaleise Carr, an incredible 14-year-old, became the youngest person to swim across Lake Ontario. The determined teenager completed a 52.5-kilometre swim, from the mouth of the Niagara River to Marilyn Bell Park in Toronto. By completing her goal she also raised $90,000 to enable young children to attend Camp Trillium.

Read more in an article from thestar.com.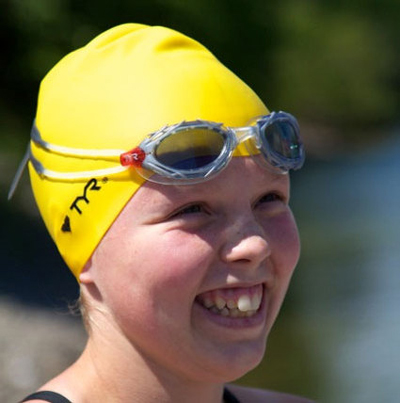 Views: Open Letter to Mark Carney re Banknotes

August 22, 2012

Mr. Mark Carney
Governor of the Bank of Canada
234 Wellington Street
Ottawa, Ontario
K1A OG9

Dear Mr. Carney,


The recent uproar about the $100 banknotes raises important concerns about the inclusion of visible minorities, but doesn't address another significant problem with the new series. It does not depict any real women in Canadian history. The controversy could perhaps have been avoided if the Bank of Canada produced banknotes that were more reflective of a wide variety of Canadians who've made important contributions to the country – specific individuals – and not just male prime ministers, the Queen and a generic female scientist.

Your press release this week indicated that "Our banknotes belong to all Canadians, and the work we do at the Bank is for all Canadians." As a Canadian who happens to be a woman, I would like banknotes that belong to me to include at least one image of an actual woman - and preferably more. Many Canadians celebrated the addition of the Famous Five and renowned activist Thérèse Casgrain to the $50 note back in 2004, which marked the first time that actual Canadian women were featured. How unfortunate that the new series did not go one step further and feature women on more that one bill. If future banknotes are to indeed belong to all Canadians, I expect that the female half of the population would like to have some that depict real women in Canadian history.

As outlined in my op-ed piece for the Times Colonist last year (Banknotes hard to forge, but women missing), countries such as Australia exemplify the incorporation of notable women and men in the history of the nation. I am not familiar with the Bank of Canada process for development of banknotes, but would like to suggest that you consider consulting historians for input on the next series. The Canadian Committee on Women's History is one example of an organization that you could contact.

Please help ensure that a wider range of Canadians, of both sexes and various ethnic origins, are represented on our banknotes. While I appreciate that the Bank of Canada cannot depict everyone and every group, it would be a good start to include notable women as well as men in Canadian history.

Sincerely yours,

Merna Forster
Author and historian
Victoria, BC
Website: www.heroines.ca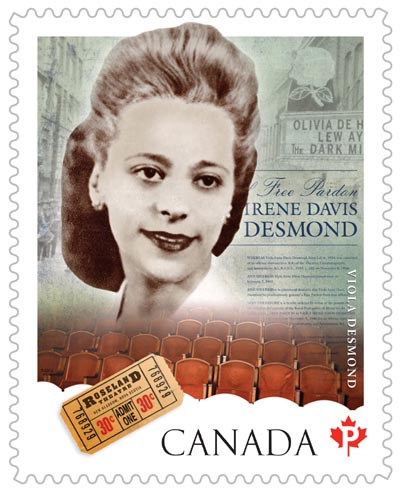 Viola Desmond stamp
(Canada Post)
Stamp Honours Viola Desmond
February 1, 2012
To coincide with the celebration of Black History Month in Canada, Canada Post has issued two new stamps to honour cowboy John Ware and civil rights icon Viola Desmond. Desmond, the owner of a beauty parlour in Nova Scotia, bought a ticket to watch a movie in the Roseland theatre in New Glasgow in 1945. After refusing to leave the "white-only" section, she was dragged off to jail. Convicted and fined for defrauding the province of the one-cent tax required to sit in that section of the theatre, Desmond was outraged at the racism she'd experienced and continued to fight her case in court. It was only in recent years that Desmond was pardoned by a rare Royal Prerogative in Nova Scotia.
Viola Desmond was recognized as a Canadian heroine in 2011 by inclusion in the new book 100 More Canadian Heroines.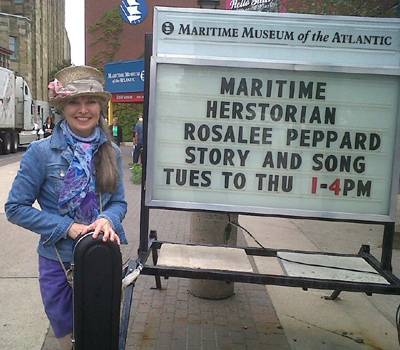 Rosalee Peppard
(Facebook)


Theme Song for Titantic 100



January 28, 2012
With the 100th anniversary of the sinking of the Titanic coming up on April 15, 2012, the Titanic 100 committee is gearing up for many special events. Maritime singing sensation Rosalee Peppard, commissioned to write and perform the theme song for the anniversary, performed her new song this week at the Maritime Museum of the Atlantic in Halifax. The talented singer and song-writer has also created a half-hour musical tribute to Hilda Slayter, a Haligonian who managed to survive the sinking of the ill-fated ship. Peppard is well-known as a musical oral herstoria, the Voice of Nova Scotia.

More:
Rosalee Peppard, official website.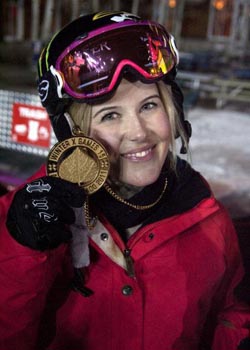 Sarah Burke
(Facebook)


Tragic Death of Sarah Burke



January 19, 2012
Freestyle skier Sarah Burke died today in Salt Lake City, Utah after a serious accident last week. More:

Freestyle skier Sarah Burke dies, CBC

Sarah Burke: Too young, too smart, to go that way, National Post

Freestyle ski icon Sarah Burke 'lived life to the fullest,' dies nine days after crash, Vancouver Sun

Bomb Girls Debuts



A new six-part series about Canadian women in World War Two premiered on Global TV on January 4, 2012. Bomb Girls depicts a group of women working in a munitions factory in Toronto during the war. The series features actress Meg Tilly, playing the shop matron who oversees women working on the assembly line. Other cast members include Charlotte Hegele, Ali Liebert, Jodi Balfour and Anastasia Phillips. Bomb Girls was created by Adrienne Mitchell and Janis Lundman.

Global created a cool interactive website related to the series. Be sure to check it out! A wide variety of fascinating videos, such as Life in a Boarding House (interview with Louise Johnson, a woman who lived in one during the war), Fashion File (featuring 48 archival photos), Easy Listening with the Gramophone (explanations from curator Samantha George),The Wardrobe (interview with the costume designer for the series), These Walls Have Ears (interview with the art director, chatting about the rooming house), Signs of the Time, etc. And there is also an opportunity for actual Bomb Girls to share their experiences and WWII stories.

Bomb Girls, from GlobalTV.


Bomb Girls
(Global Television)