News


.Upcoming
.Latest News
.Archives
News Archives 2011
Upcoming in 2011
Celebrating Women's Voices from the Past to the Future

Announcement from Athabasca University:

A Fundraiser for the Alberta Women's Memory Project
November 15, 2011
4:30 – 7:30 p.m.
TELUS Centre, University of Alberta campus
87 Avenue & 111 Street, Edmonton, AB



Ukranian women cutting logs, Athabasca, Alberta, c.1930.
(C.N.R./LAC C-019134)



The Alberta Women's Memory Project (http://awmp.athabascau.ca/), a joint initiative among Athabasca University, the University of Alberta, and Edmonton's literary and heritage communities, provides a readily accessible method for Alberta women to preserve the letters, journals, photos, and other records documenting their lives and our heritage.

This celebration will raise funds for our projects, and will offer wonderful opportunities for members of the Edmonton academic, political, business, historical, and activist communities to meet and discuss women's dynamic contributions to Alberta's past, present, and future.

-Speakers: Paula Simons, Edmonton Journal columnist, and Dr. Kelly Dabbs, renowned breast cancer surgeon.

-Donors of our online memoirs and archival collections will be on hand to discuss their contributions.

-Door prizes, fabulous raffle items, historical exhibits, and, of course, great snacks and a cash bar will be available, along with The Wildrose String Quartet.

Tickets ($30) for this event may be purchased at http://awmp.athabascau.ca.

Donica Belisle, Ph.D
. Assistant Professor, Women's and Gender Studies
Athabasca University
Edmonton, AB, Canada
1 (866) 514-6190


Conference re Canadian Women Artists
May 3-5, 2012
Concordia University, Montreal
IMAGINING HISTORY: The 2nd Canadian Women Artists History Initiative Conference


Celebrating Women's History Month in Victoria


Merna Forster requests the pleasure of your company at Emily Carr House for a celebration of Women's History Month and the publication of 100 More Canadian Heroines: Famous and Forgotten Faces. The gifted Emily Carr was featured in volume one of this bestselling series, so we think Emily's childhood home is the perfect place to reveal another hundred great Canadian women who should be remembered.

Merna will give a brief presentation and light refreshments will be served. She will also have copies of her new book on hand. Our special guest will be Emily Carr, as portrayed by actress Molly Raher Newman. Members of the Victoria Genealogical Society will be available to provide advice on family history research. David Clarke, longtime family historian for The Butchart Gardens, will also be participating in the program.


Emily Carr House (Photo © Merna Forster)


When: Sunday, October 2nd, 2011
2:00 - 4:00 p.m.

Where: Emily Carr House, a national historic site
207 Government St.
Victoria, BC

No entry fee for this special event.
Residential parking for Emily Carr House visitors permitted in area, including Government and Simcoe Streets.


The Other Emily: Redefining Emily Carr


On January 18, 2011 the Royal BC Museum in Victoria announced that a major new exhibition will be coming to the city this spring. The show "The Other Emily: Redefining Emily Carr" will be at the museum March 2-October 10, 2011. Artist Emily Carr was born and raised in Victoria, and lived there much of her life.

The exhibit was inspired by artist Manon Edler, who conducted research in the extensive Carr collection at the museum in preparation for doing some portraits of the now famous Emily Carr. The upcoming display will feature 18 paintings done my Manon Edler, as well as some of Emily's drawings, sketches, letters, photographs and diaries. Exhibition curator Kathryn Bridges announced that 20 of Emily Carr's works of art will also be featured.


Emily Carr
Archives and Library Canada 4282

Emily Carr Statue
Emily Carr Biography


Ottawa International Women's Day Event: 'I Might Be a Feminist, But...'

Tuesday, March 8, 2011 - 7:00pm - 10:00pm
Celebrate International Women's Day in Ottawa. The evening includes:

- Canada's Next Top Feminist
- The Femmys (the National Capital Region Feminist Awards)
- A short (and hilarious) film
- Presentations by youth art contest winners
- DJ CPI (thetastates.com)
- Mingling, networking, and info on women's organizations in the Ottawa region
- Nibbles and a cash bar
- Fun!!
This event is proudly brought to you by:
Ad Hoc Coalition for Women's Equality and Human Rights . Amnesty International Canada . Feminist Alliance for International Action (FAFIA) . Inter Pares . Nobel Women's Initiative . OCTEVAW . Ottawa RebELLEs . Oxfam Canada . PACT Ottawa . Planned Parenthood Ottawa . Women's Event Network Ottawa . Women's Worlds 2011.



AMNESTY INTERNATIONAL EVENTS 2011

Halifax: Voices of Celebration: International Women's Day @ 100
This International Women's Day, 8 March 2011, Amnesty International activists in Halifax will host an exciting public event to celebate women. Storytellers, musicians and dancers will give voice to women's stories. The event will take place at the MSVU Auditorium, starting at 7pm and followed by a reception. Find out more on the event facebook page.

Belleville: Celebrating International Women's Day
The Amnesty International group in Belleville, ON will join an International Women's Day event with a coalition of eight community groups. Members in Napanee will also participate in the event, which takes place on March 8 from 11:00am until 1:00pm at The Core Centre. All are welcome to attend this free event.

Toronto: ANWHR at Annual IWD Rally
The Toronto Action Network on Women's Human Rights (ANWHR) will join women's organizations in Toronto for an annual rally on March 12. The group will carry placards with women's human rights defenders and statistics about women's rights on them. To join them, contact svaw@amnesty.ca.

Winnipeg: The REDress Project
Amnesty International members will participate in the annual IWD Rally and March on March 8 in downtown Winnipeg, as well as speak on a panel about violence against Aboriginal Women and girls on March 9. The Institute of Women's and Gender Studies at the University of Winnipeg is hosting the REDress project during International Women's Week to raise awareness about violence against Aboriginal women.

Vancouver: International Women's Day Film Night
Amnesty International and Oxfam Canada are pleased to present a very special screening of A Powerful Noise on International Women's Day, March 8, at Langara College, 100 West 49th Avenue, starting at 7pm. For more information, contact Amnesty International's Vancouver Office at 604-294-5160.


INTERNATIONAL WOMEN'S DAY EXHIBITION

St. John's, Newfoundland
March 5 to April 16, 2011
Goody-B Wiseman (ME)Superlovestarpower 2: The Album Project
Jo-Anne Balcaen (QC)The Longer I Wait, the Better It Feels
Opening reception and artist talks March 5, 3-5pm


BC Black History Awareness Society Events


The BC Black History Awareness Society in Victoria, BC has a great program of events to celebrate Black History Month in Canada. Be sure to check out the society website for complete details.

More: BC Black History Awareness Society


Toronto Library to Celebrate Black History Month


The Toronto Public Library will be celebrating Black History Month in February 2011 with many special events. One segment of the program will feature presentations by literary critic Donna Bailey Nurse.

Black History Month Poster with listing of events. (PDF file which takes awhile to load.)


Submissions Sought for Hilda Neatby Prize
2011 Call for Submissions
January 2011
From Lynne Marks


The purpose of the Hilda Neatby Prize in Women's History, awarded since 1982 by the CCWH at the Annual Meeting of the Canadian Historical Association, is to encourage the publication of scholarly articles on women's history in Canadian journals and books. Two prizes are awarded, one for the best article in English, the other for the best article in French. Any academic article published in Canada and deemed to make an original and scholarly contribution to the field of women's history is eligible.

Any English-language academic article published in Canada during 2010 and deemed to make an original and scholarly contribution to the field of women's and gender history as it relates to women is eligible for nomination for the 2011 Neatby Prize. Any French-language academic article published in a Canadian or International journal or book during the period 2008-2010 and deemed to make an original and scholarly contribution to the field of women's and gender history as it relates to women is eligible for nomination for the 2011 Neatby Prize.

Send nominations, with three (3) copies of the nominated article, before 15 February 2011 to the Chair of the Hilda Neatby Prize Committee, Dr. Lynne Marks, Department of History, University of Victoria, PO Box 3045, Victoria, B.C., V8V 2W6, LSMARKS@uvic.ca.


Hilda Neatby, ca. 1953.
Paul Horsdal Photo. University of Saskatchewan Archives Photograph Collection, A-3321


Latest News in 2011

Top 20 - Canadian Women in the News 2011



Canadian women made headlines across the country in 2011, in some cases making history. This list includes individuals and also groups of women who made news – in everything from arts and entertainment to sports and politics. Random order, from serious accomplishments and deaths to trivia.

Please let me know if you have any comments on the list! You can post on my facebook page or or send an email.

1.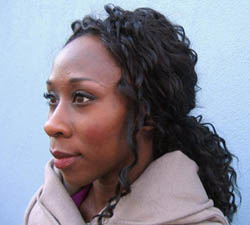 Esi Eduygan
(Handout)

Canadian author Esi Eduygan had an incredible year, winning the 2011 Scotiabank Giller Prize (with a cheque for $50,000) for her novel Half-Blood Blues. The Calgary-born writer was also a finalist for the Man Booker Prize, the Rogers Writers' Trust Fiction prize, and the Governor General's Literary Award for Fiction.

2. Freestyle skier Jennifer Heil was selected by The Canadian Press as female athlete of 2011, winning the Bobbie Rosenfeld Award. Heil earned numerous Olympic medals and World Cup titles during her stellar career and is now an enthusiastic supporter of the Because I am a Girl Campaign. (See the book 100 Canadian Heroines for the story of Bobbie Rosenfeld.)

3. Green Party leader Elizabeth May made history in Canada's general election on May 2, 2011, becoming the first member of her party to be elected to the House of Commons.

4. Ann Southham, a prominent female composer, died in 2011 and willed $14 million to the Canadian Women's Foundation. This was the largest donation ever made to a women's organization in Canada.

5. Kathy Dunderdale led the Progessive Conservatives in Newfoundland and Labrador to an impressive win in the province in October, returning the party to its third consecutive term. Dunderdale became the first woman in the history of the province to lead her party to electoral victory in the house of assembly.

6.

Avril Lavigne

Napanee's Avril Lavigne beat out Justin Beiber for her rate of racking up followers on Facebook, placing first for Canadian performers in the music industry – and third around the globe, after Rhianna (in first place) and Bob Marley (second). Avril Lavigne's new CD, "Goodbye Lullaby," reached number 4 on the Billboard chart in 2011.

7. Canadian women ski jumpers will be competing in Japan! After years of lobbying and legal wrangling that failed to get women jumping at the 2010 Vancouver Games, the International Olympic Committee announced it will permit women to compete in ski jumping in the 2014 Sochi Games.

Canadian athlete Kate Willis was among the many women who was ecstatic at the news. "I still can't believe it in some ways …This has been a long fight to get here," she said.

8. Activists are still fighting for investigations relating to hundreds of missing and murdered aboriginal women. The Native Women's Association of Canada (NWAC) and the Canadian Feminist Alliance for International Action (FAFIA) announced in December that the United Nations will conduct an inquiry. Hearings for the British Columbia Missing Women Commission of Inquiry began this year, but many organizations refused to be involved because of the lack of public legal funding.

9. Women are making waves in politics in Alberta. On October 1, 2011, Alison Redford was elected leader of the Alberta Progressive Conservative Party. She became Alberta's 14th premier. When Redford runs in the next provincial election in Alberta, she'll be facing another powerful woman: Danielle Smith. Elected leader of the Wildrose Party back in 2009, the popular politician claims that under her leadership membership has risen from 11,000 to 30,000.

10. A native woman who lived in Kahnawake in the 17th century is nearing sainthood. An announcement from the Vatican in December 2011 indicated that Kateri Tekakwitha (1656-1680) will soon become North America's first aboriginal saint. (Read about Kateri Tekakwith in the book 100 Canadian Heroines.)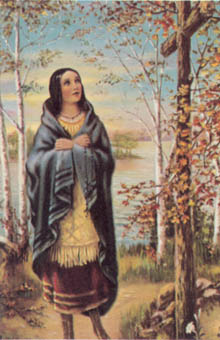 Kateri Tekakwitha



11. Betty Fox, who continued her son Terry's crusade to raise money for cancer research, died in June.

12. Christy Clark succeeded Gordon Campbell as leader of the BC Liberal Party, and was sworn in as Premier of British Columbia on March 14th, 2011.

13. Dr. Monique Dubé received Canadian Geographic's 2011 Environmental Scientist of the Year Award in recognition of her important research regarding aquatic ecosystems.

14. Female presenters of the news were themselves making headlines this year. Dawna Friesen, at Global TV, and then CTV's Lisa LaFlamme became the first two women to anchor weeknight national newscasts in Canada on a regular, full-time basis.

15. Scientist/astronaut Dr. Roberta Bondar and Canadian actress Sandra Oh were among the 2011 inductees for Canada's Walk of Fame. Sandra Oh can be seen on Grey's Anatomy, a television show which Canadians rated as the third most popular program they watched in 2011 (after The Big Bang Theory and American Idol.)

16. Canadian singer Meaghan Smith won a 2011 Juno Award for Best New Artist, and her new album was named Best Pop Recording of the Year at the 2011 East Coast Music Awards. (Check out her music at http://www.meaghansmith.com.)

17. Remember Maria Aragon? This pint-sized fan of Lady Gaga loves to sing like her idol, and posted one of her songs on YouTube: Born This Way. Maria's rendition of the popular tune became the third most-watched YouTube video for Canadians in 2011. YouTube

More than 45 million people have viewed this video! Lady Gaga was so impressed with Maria that she arranged for the two to perform a duet together during a concert in Toronto.

18. Canadian actress Meg Tilly returned to the stage after a 15-year break to focus on family and writing. Popular in The Big Chill (1983) and nominated for an Oscar in Agnes of God, she now lives in Victoria and performed there in Blue Bridge's Who's Afraid of Virginia Woolf? this year. In January 2012 the actress will be starring in Bomb Girls, a new drama series for Global TV about women working in a World War Two munitions factory.

19.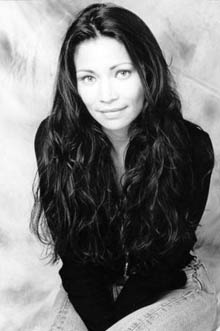 Michelle Thrush

Calgarian Michelle Trush won the 2011 Gemini Award for Best Performance by an actress in a leading dramatic role. The First Nations actress stars in the series Blackstone, which appears the Aboriginal Peoples Television Network.

20. Canada lost the country's first prima ballerina, when Lois Smith died in Sechelt, British Columbia at the age of 81. (Read about Lois Smith in the book 100 More Canadian Heroines.)





Women's History Month Highlighted in Senate

Debates of the Senate (Hansard)
1st Session, 41st Parliament,
Volume 148, Issue 22
Tuesday, October 25, 2011
The Honourable Noël A. Kinsella, Speaker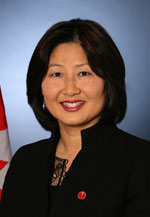 Senator Yonah Martin
(Parliament of Canada)

Hon. Yonah Martin: Honourable senators, I rise to pay tribute to Women's History Month. Outside my East Block office windows are the bronze statues immortalizing the Famous Five, the trailblazers who in 1929 pushed Canada into the 20th century by forcing the Supreme Court to recognize women as persons.

This year we celebrate the contributions of women in the Canadian Forces. Their work ethic and contributions, first as field nurses and then as soldiers, aviators and marines, are testament to the significance of women in the Canadian military. These courageous Canadians fight alongside their male counterparts, wade through treacherous grounds and place their lives in danger. To you, women in the forces both past and present, I salute and thank you for your service.

[Translation]



On the battlefields and elsewhere, women have played a vital role in countless facets of our society. Take, for example, Mary Adams, a teacher and an inspiration, who paved the way for women in the fields of science and math; Victoria Cheung, the first female Chinese-Canadian doctor; or Robertine Barry, Quebec's first female journalist, who used her words to promote the values of equality. The vision, perseverance and courage of all these women and many others helped build the Canada we know today.

[English]
The marks left by these women have been washed away by a history which dismissed their achievements. Their narratives have been excluded from our textbooks but kept alive in the oral histories passed on through generations.

Author and historian Merna Forster grew up in Turner Valley, the same hometown as Ms. Laureen Harper. She heard these stories and was moved to capture them in text. In two volumes of 100 Canadian Heroines: Famous and Forgotten Faces, she documents 200 remarkable women in our history who have forever changed our nation, transforming people's understanding of women's contributions in leadership, sciences, arts and more. Through writing, Merna hoped to rescue these trailblazers from obscurity and give them the recognition and place in history they rightly deserve.

Honourable senators, I stand here on the shoulders of these great women and those of the women from my own history and family.

[Translation]



I am inspired by my mother, Kye Soon Kim, who was born in 1937 during the Japanese Imperial occupation of Korea, which lasted 35 years. Korea was liberated in 1945, but torn apart by civil war a mere five years later. My mother was only 13 years old. She is a survivor, just like her own mother. My mother and people of her generation missed out on some great opportunities. "Do everything I never had the chance to do," she would always tell me.

[English]



"Do everything I never had a chance to do" is my mother's mantra.

Persons Case a National Historic Event

October 21, 2011
Federal cabinet minister Rona Ambrose, responsible for the status of women, unveiled a plaque in Edmonton today to recognize the historical significance of the now-famous Persons Case. This important milestone in the advancement of the equality for women in Canada has been designated an event of national historic significance by the Historic Sites and Monuments Board of Canada. Back in 1928 judges in the Supreme Court of Canada agreed that women were not "persons" and could not therefore hold public office as senators. The British Privy Council determined that this exclusion of women from public office in Canada was "a relic of days more barbarous than ours"- and reversed the decision.

Five Alberta women fought for this change in the law, and are now remembered as the Famous Five.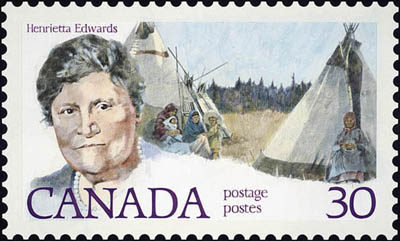 Henrietta Edwards(LAC Canada, POS 3703)



More:
All Canadians owe debt to Famous Five, article in the Edmonton Journal.
Read about each of the Famous Five in the book 100 Canadian Heroines: Famous and Forgotten Faces.


Persons Awards 2001

On October 18, 2011, Governor General David Johnston presented the annual Persons Awards to six notable Canadians. The awards were presented on the 82nd anniversary of the Persons Case, when women in Canadian won the right to be recognized as persons before the law. The fight was lead by five Alberta women: Emily Murphy, Irene Parlby, Nellie McClung, Louise McKinney and Henrietta Edwards.

The 2011 recipients are:

Madeline Boscoe, R.N., D.U. from North Vancouver, who dedicated more than three decades to improving the health of women in Canada.


Nancy Hartling, from Riverview, New Brunswick,who has advocated for women in the areas of domestic violence and poverty.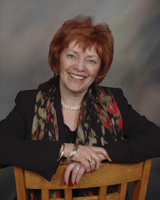 Lucie Joyal, of Boucherville, Quebec, a leader in fighting violence against women and children.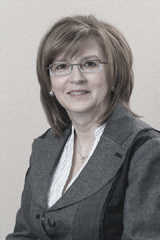 Sharon Donna McIvor, from Merritt, British Columbia, who was worked to advance equality for Aboriginal women.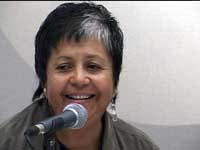 Kim Pate, of Ottawa, who was advocated for the rights of marginalized, victimized and criminalized women.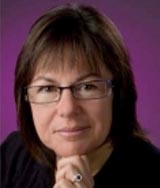 Amber JoAnn Fletcher from Regina, a leader working for social justice and equality.



Call for Papers: Imagining History
3 – 5 May 2012, Concordia University, Montreal
Canadian Women Artists History Initiative


Watercolour by Fanny Bayfield ca. 1831-1850
(Library and Archives Canada 1963-103-11)

Announcement from Concordia University



Is it time for a new history of women and art in Canada? If so, what might such a history, or set of histories, look like? With four decades of scholarship to draw on, women's art history is well established as a critical approach that has broadened the range of issues, objects and practitioners open to art historical consideration. In Canada, research into this expanded field has produced both narrative overviews and analytic case studies. What are the strengths of this scholarship, and what remains to be achieved? What challenges are raised by the task of integrating existing knowledge into a broader synthetic framework, and what solutions can we imagine? Which stories are still to be told? What gaps and omissions would frame such a history from its margins?

We invite proposals for 20 minute papers that address any aspect of a new history of women and art in Canada. These may range from historically geared analyses of the artworks and artists that such a history could include, to methodologically oriented discussions of its theoretical, organizational or technological horizons. Proposals from academics, curators, librarians, archivists and artists are all welcome.

Please email a 150-word abstract and 2-page c.v. to cwahi@alcor.concordia.ca by 1 OCTOBER 2011. Graduate students should also forward a letter of support from their supervisors.

Any inquiries may be directed to Dr. Kristina Huneault, Department of Art History, Concordia University huneault@alcor.concordia.ca 514.848.2424 ext. 4697.
More
Order of Canada for Hayley Wickenheiser
June 30, 2011


Hayley Wickenheiser, 2010 Olympics
(www.VanCityAllie.com)



Canadian hockey star Hayley Wickenheiser has been awarded the Order of Canada. The acclaimed hockey player, considered by many to be the world's top female in the field, received the award because of her athletic achievements as well as her promotion of women's hockey. Hayley Wickenheiser, a native of Saskatchewan, has devoted considerable time and effort to helping charities such as Right to Play.

More:
Article from The Globe and Mail


Banff Exhibits Celebrate Women
June 2011


If you're visiting Banff be sure to check out two new exhibits that celebrate some notable women. Women Adventurers in the Rockies runs from June 19-November 15, 2011. The exhibition features ten exceptional women who made notable contributions in the Rocky Mountains.

A second exhibit, Women Artists A to Z Art Show & Sale, can be viewed June 4-August 2, 2011. This art show features 19 female artists from Alberta. Many of their works were inspired by the Canadian Rockies.

More:
Exhibitions at the Whyte Museum


Elizabeth May Makes History
May 2, 2011

Elizabeth May
(Green Party of Canada)



Green Party leader Elizabeth May made history in Canada's general election on May 2, 2011, becoming the first member of her party to be elected to the House of Commons. May won a seat in the Saanich-Gulf Islands riding on Vancouver Island, defeating incumbent and cabinet minister Gary Lunn. The final vote count was 31,900 for May and 24,541 for Lunn, who placed second in the exciting race. Edith Loring-Kuhanga (NDP) came in third and Liberal candidate Renée Hetherington placed fourth.

A lawyer as well as the author of seven books, May is a prominent environmentalist and activist. Her career includes a stint as Executive Director of the Sierra Club of Canada as well as teacher of courses at both Dalhousie and Queens University. She's been awarded three honourary doctorates and was named an Officer of the Order of Canada in 2005. In November 2010, Newsweek named her as "one of the world's most influential women."

May's win earns her the distinction of being the first person in North America to win a parliamentary seat for a green party.

More:
Biography, Green Party website
May wins first elected seat for Greens, The Vancouver Sun
Canada elects Elizabeth May, its first Green MP, article in The Guardian
Third try's a charm for Elizabeth May, Toronto Star article
Elizabeth May wins first seat for Greens, Globe and Mail article


More Women Win Federal Seats
May 2, 2011


As a result of the federal election on May 2, 2011, a few more women will be heading to Ottawa to sit as Members of Parliament. CTV News is reporting that preliminary results show 76 women were elected, a slight increase from the 69 who held seats before the election. There are 308 seats in the House of Commons.

More:
Record number of women headed to Ottawa, CTV News


Coast Guard Ship Honours Goddard
Feb.11, 2011


The federal government has announced that a new Hero Class coast guard vessel will be named after Capt. Nichola Goddard. The ship is currently under construction in Halifax. It will be called the CCGS Captain Goddard M.S.M. Goddard's mother indicated that her family is thrilled with the honour, saying it will help ensure Nichola is not forgotten.

Goddard was serving in Afghanistan when she was killed on May 17, 2006, after a grenade struck the military vehicle in which she was travelling. Capt. Goddard was the first female Canadian soldier to die in action. She received the Meritorious Service Medal.
Shania Twain Named to Canadian Music Hall of Fame
January 11, 2011


Singer Shania Twain will inducted into the Canadian Hall of Fame in an award ceremony to be held on March 27, 2011. The 2011 inductee to the Canadian Hall of Fame has sold 80 million albums. She holds five Grammy Awards as well as 12 Junos. The recently remarried Twain will soon be hosting a new television show on OWN, Oprah Winfrey's network.