Contests in 2007
January 2007: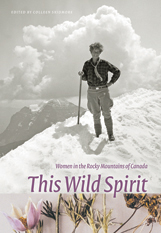 The winner of our January 2007 contest was Maria Medeiros of Toronto, Ontario. Maria won a copy of the book This Wild Spirit: Women in the Rocky Mountains of Canada.

The book This Wild Spirit: Women in the Rocky Mountains of Canada was edited by University of Alberta professor Colleen Skidmore. This fascinating book documents how a variety of adventurous women reacted to their explorations of the Rocky Mountains in the late 19th and 20th century. A great collection of reproductions of stories, travel writing, poetry, posters, photographs, embroidery and beadwork, letters and diaries.

Edited by Colleen Skidmore
ISBN-10: 0888644663
ISBN-13: 978-0888644664
University of Alberta Press, 2006
Paperback, 508 pages
Non-fiction

Purchase from amazon.ca

February 2007: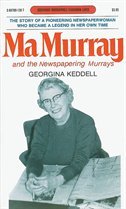 The winner of our February 2007 contest was Carolyn Dalzell of Moncton, New Brunswick. Carolyn won a copy of the book Ma Murray and the Newspapering Murrays.

Ma Murray and the Newspapering Murrays, was written by Georgina Keddell. Read about the amazing Ma Murray, surely one of the most colourful journalists in Canadian history. She was the first female newspaper publisher in British Columbia, but her fame spread far beyond the reach of the Bridge River-Lillooet News. Her controversial editorials were printed in paper across the country and she also had her own television program. Ma never worried about grammar or fancy talk.

Margaret Murray was born to Irish immigrants in Kansas. She began working as a maid after leaving school at 13, but headed north in hopes of meeting some Canadian cowboys. She settled in British Columbia and married publisher George Murray.

Written by Georgina Keddell
Review by Winnipeg Free Press : "A legend in her own time."
Review by Vancouver Sun : "Rich with anecdotes and unexpected wit."
ISBN-10: 0887801307
ISBN-13: 978-0887801303
Formac Publishing, 1984
Non-fiction

March 2007: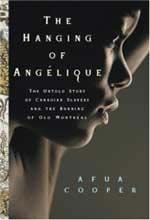 The winner of our March 2007 contest was Parveen Parmar of Montreal, Quebec. Parveen won a copy of the book The Hanging of Angelique: The Untold Story of Canadian Slavery and the Burning of Old Montreal , written by Afua Cooper. Read the amazing story of Angelique, a Black slave who was hung in Montreal in 1734 for allegedly setting fire to the home of her mistress.

Written by Afua Cooper
ISBN-10: 0820329401
ISBN-13: 978-0820329406
University of Georgia Press, April 2007
Non-fiction

Governor General's Award Jury Citation: "Through Afua Cooper's deft recreation, Marie-Joseph Angélique speaks to us in a voice that cannot be ignored or suppressed any longer—that of the resistance to slavery. Angélique is a rebel, a woman who must die and who speaks truth to power."
Book excerpt
Purchase from amazon.ca

Fall 2007:

Canadian Heroines Contest 2007
(Closed as of November 30, 2007)
Participants were invited to show us who their favorite Canadian heroine in Canadian history in a creative way (video, song, drawing, etc.). The focus was on multimedia submissions. Please click here for complete contest rules and regulations. The winners of the Canadian Heroines Contest 2007 were the following: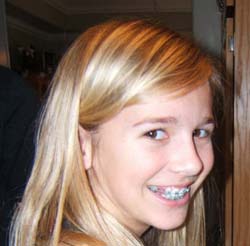 Age Group A (12-16 years of age):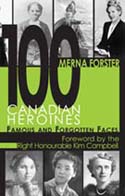 First prize - Chelsea Penney (age 13), of New Germany Rural High School in Nova Scotia, for her PowerPoint presentation about Nellie McClung. Chelsea will receive $100 and a copy of the bestselling book 100 Canadian Heroines: Famous and Forgotten Faces by historian Merna Forster.
First Runner-Up - Smithers Secondary School, grade 8 class taught by Shawna Audet. The class will received $50 and a copy of the book 100 Canadian Heroines: Famous and Forgotten Faces.

Age Group B (17 years of age and over):

No entries received so this portion of the contest was cancelled, and no prizes will be awarded.